It started with one lost pup; it may end in a war…Panthers don't do responsibility. They don't do long-term relationships. They definitely don't raise kids. But when Z discovers a young wolf in the forest, he takes him in, unaware of the powerful beings hunting the pup.Fiona is a witch who can't leave her house; the birds have told her something bad will happen. The mailbox is as far as she'll go, but even that may provide more danger than she's bargained for. When a wolf pup stumbles into her garden, her safe, wrapped-up world heads for a free fall.But along with danger, the pup brings a chance at love—a chance an agoraphobic witch and a bachelor panther shifter aren't likely to find on their own.

The Interview
Do you have a day job as well?
No, this is my career. I write full time.
Why the paranormal genre and where do your ideas come from?
I was introduced to the genre through being a fan of Buffy. Particularly Buffy and Spike as a couple. It led me to the paranormal romance genre. As to where ideas come from, they come from everywhere. Some random thing I hear somebody say, dreams, just random thoughts that pop in my head when I'm driving down the road, what if questions, etc. The first scene between Z and Fiona in the kitchen was a dream I had that inspired the book, actually.
Who is your favorite character to write about in your stories?
Cain. He's an incubus and the biblical Cain. One reader pointed out that I was writing bible fanfiction with him. LOL. I'd never thought about it like that, but it's true! In my world, the Hebrew god turned him into an incubus after that lifetime was completed and that's what he's been ever since. He's the villain in Save My Soul, a somewhat heroic type character (in his way) in The Catalyst, and in Life Cycle (the next book due out next month), he's the hero.
Do you foresee taking one of your lesser seen characters and creating a series about them?
That's always a possibility. I'm in the early planning stages for a new series right now. So… we'll see.
Can you tell us about your challenges in getting your first book published?
Well, I didn't publish the traditional way, so the challenges were just the learning curve of learning how to publish. I'm an author and a publisher in that I do all the work of an author and all the work of a publisher. And both can be a very steep learning curve.
If you had to go back and do it all over, is there any aspect of your novel or getting it published that you would change?
I notice that you say "any aspect of your novel", so I "think" you're asking about this novel. There is this idea of "book as event" that Dean Wesley Smith (long term pro), talks about where people see each book as an "event", instead of just another book in their career. I write and publish books all the time and I've chosen my publishing path, so I don't really spend a lot of time angsting about any particular book anymore. No book is perfect, but no, I wouldn't change anything about The Catalyst. Now, in five years that answer might be different, but for now this book is what I want it to be.
If we're instead talking about back when I started publishing, I would have spent less time arguing with people on the Internet who thought self-publishing wasn't valid. Who cares if they think it's valid? I make a living writing fiction, so it doesn't matter to me anymore if someone doesn't think I'm a "real author". My readers think I'm a real author and I make real money, so what difference does the rest make? It doesn't. It's just ego and pointless wank. If I had spent all that time I wasted arguing with people… writing and publishing more books, I'd be farther along in my career right now and might be doing even better. I no longer comment on other people's blogs or forums or places where writing and publishing drama congregates. I stay on my own Facebook, my own Twitter, and my own blog. And of course email. And I'm a lot happier and more productive for that choice.
Have you written a book you love that you have not been able to get published?
Since I'm an indie I could always get a book published, I'd just have to do the work and spend the money to publish it (i.e. I do professional paid promo, I have a paid editor, and a paid cover artist, and when I do audio editions, I have an audio production company and narrator I pay, so there can be significant costs to publishing a book right, even if you do it yourself.) But, having said that, I have several trunk novels from when I was just learning to write that have spanned the time since I started writing in Junior High, which I won't EVER publish. I've grown too much as a writer since then and I'd have to rewrite them completely. Those ideas don't excite me any longer so it's not worth it to try to redo them. And I would never dishonor/disrespect my readers by giving them something subpar just because I could.
How do you market your work? What avenues have you found to work best for your genre?
I maintain a newsletter, blog, Twitter, and Facebook. I'm also on Goodreads but more in a "Figure Head" way than an actual participatory way. I do make a post there when I have a new book out, but otherwise I don't participate and I don't list the books I'm reading. I feel Goodreads is for readers and I don't want to butt in on their space. If readers want to talk to me, I'm always happy to talk to them, but I try to stay out of their space. I also sometimes run promotions and contests. I use Kindle Nation Daily, and for Life Cycle I'll be working with AuthorBuzz, because I think LC has a real potential to break out and I want to support that with promotion dollars. I also do blog tours like this one. As for what works best for my genre, it's really too early in my career for me to have any hard and fast rules there. I'm still just learning about how best to promote my work.
What was your favorite chapter (or part) to write and why?
I can't talk about it because it's a spoiler, sorry.
What has been the toughest criticism given to you as an author? What has been the best compliment?
Well, that's a little interesting because I really don't read my reviews, anymore. They're for readers. If someone gets in my email being a jerk to me, I just block them. I don't want to hear it. I understand if my work isn't right for someone, but there is no reason to get mad about it or verbally abuse me for it. If you're talking about my actual beta readers and editors, I listen to what they have to tell me because I want to make the book the best it can be, but once it's out there, it's in my rear view and I'm not interested in hearing what's "wrong with it", because there is nothing I can do about it… at that point. Before? Yes, I could do something. And I make EVERY possible effort to put out the absolute best work I can. As for the best compliment, I get a lot of email so I really couldn't pinpoint anything. I do read all emails readers send me, though. I reply to most of them. (Unless it's "hate mail", then I just delete because it's inappropriate to argue with readers. If my work isn't for them, it just isn't for them, and it's pointless to try to convince them otherwise. I would much prefer that those readers go find someone else to read that is more in keeping with their tastes rather than "give me more chances to write a book that pleases them.".
One of the hardest lessons an author has to learn is that not everybody will love their work. Some will hate it. Some will be meh about it. And not everybody is an author's audience. If someone doesn't like a book it doesn't mean the author "failed" except for that particular reader. After all, a bunch of other people loved it. If an author changes a book to appease the one they displeased with it, they disrespect the fans who already loved it. A book is what it is once it's out there, love it or hate it. I think in our culture we tend to forget that not every piece of entertainment is made with every single person on the planet in mind. So, that's the attitude I bring to it. I'm sorry if a reader has a bad experience or doesn't like my work, because I don't want people to be unhappy, but they've now figured out an author that isn't right for them and I wish them luck finding the right authors and books. (And I mean that sincerely, not in a snarky way.) Likewise, I'm thrilled if a reader loves my work and I hope they'll stay a fan for a long time to come. But writing books isn't making widgets. It's self-expression. I can't edit who I am and the stories I have to tell, beyond just basic craft stuff. (like spelling, grammar, punctuation, narrative flow, characterization–basic writing quality issues. I'm always working to become a better writer.)
Here's a couple of quirky questions for you, Zoe….
What's your favorite movie?
Secretary
Cake with or without ice cream?
With, of course.
Date night out, or date night in?
Well, I'm an old married person so date night in isn't really date night, lol.
Thanksgiving or Christmas?
Halloween.
Physical copy of a book or eReader??
Depends on the book, but I mostly read on my Kindle.
Is there anything that you would like to say to your readers and fans?
Just thanks for reading me, and I love to hear from you guys!
Thanks for stopping by!
About The Author:
Zoe Winters writes quirky and sometimes dark paranormal romance (and dark fantasy). Her favorite colors are rainbow and clear. For updates on new releases and opportunities for contests/giveaways sign up for the newsletter by sending a blank email to: freekept@gmail.com (As a thank you, you'll receive a free copy of the debut novella in the Preternaturals series: Kept.)
Connect With The Author:
Website|Facebook|Twitter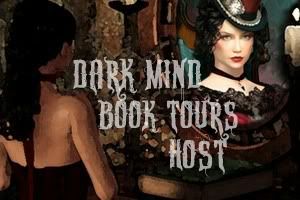 a Rafflecopter giveaway